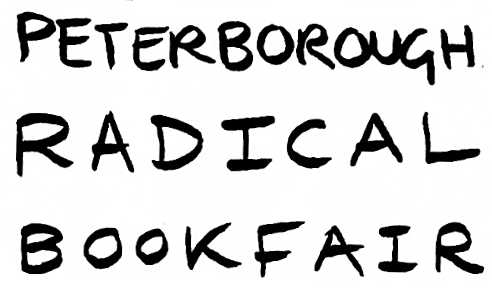 Buses to George Alcock Centre:
Number 5 (from bay 7) to Yaxley/Amazon leave Queensgate 10 past (Yax) 25 past (Amazon) 40 past (Yax) and 55 past (Amazon) the hour. These stop outside the centre.
Number 31/33 (from bay 6) to Ramsey/Whittlesey leave Queensgate 5 past and 35 past the hour. These stop outside the centre.
Number 3 (from bay 5) to Park Farm leave Queensgate 12, 32 and 52 past the hour. These stop a street away so not so handy.
Buses back to Peterborough from Stanground on Saturday nights:
The one from Yaxley is 58 minutes past and the one from Amazon/Cardea is 28 minutes past. The last Yaxley one is just before 11pm (but not recommended unless travelling through to Welland, it as it gets to Queensgate after most connecting services have gone).
Timetable for no 5
No 3 that goes through to Bretton (though this is a couple of streets away) goes at 58 minutes past.
Timetable for no 3
Peterborough Radical Bookfair takes place on Saturday 29th October 11am to 4.30pm at the George Alcock Centre, Whittlesey Rd, Stanground, Peterborough PE2 8QS. Afterparty from 7pm to 10pm.